Shopping Cart
Your Cart is Empty
There was an error with PayPal
Click here to try again
Thank you for your business!
You should be receiving an order confirmation from Paypal shortly.
Exit Shopping Cart
Stay a while...See a lot!
Private personalized tours of Saint John and surrounding area.

| | |
| --- | --- |
| Posted on July 16, 2013 at 8:12 PM | |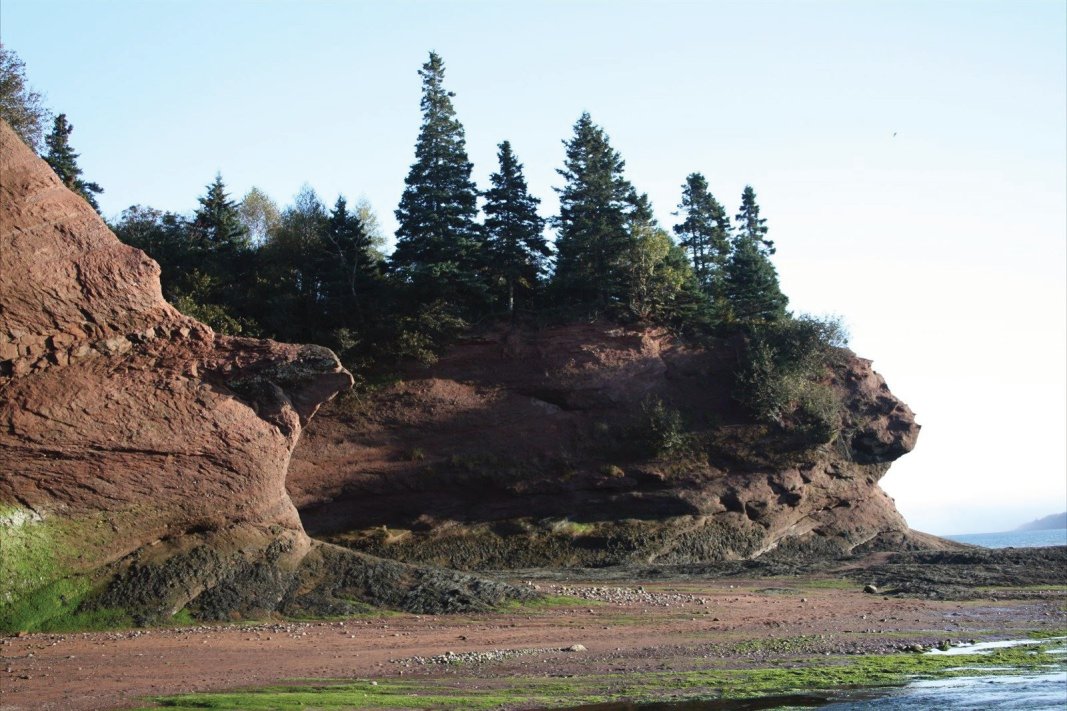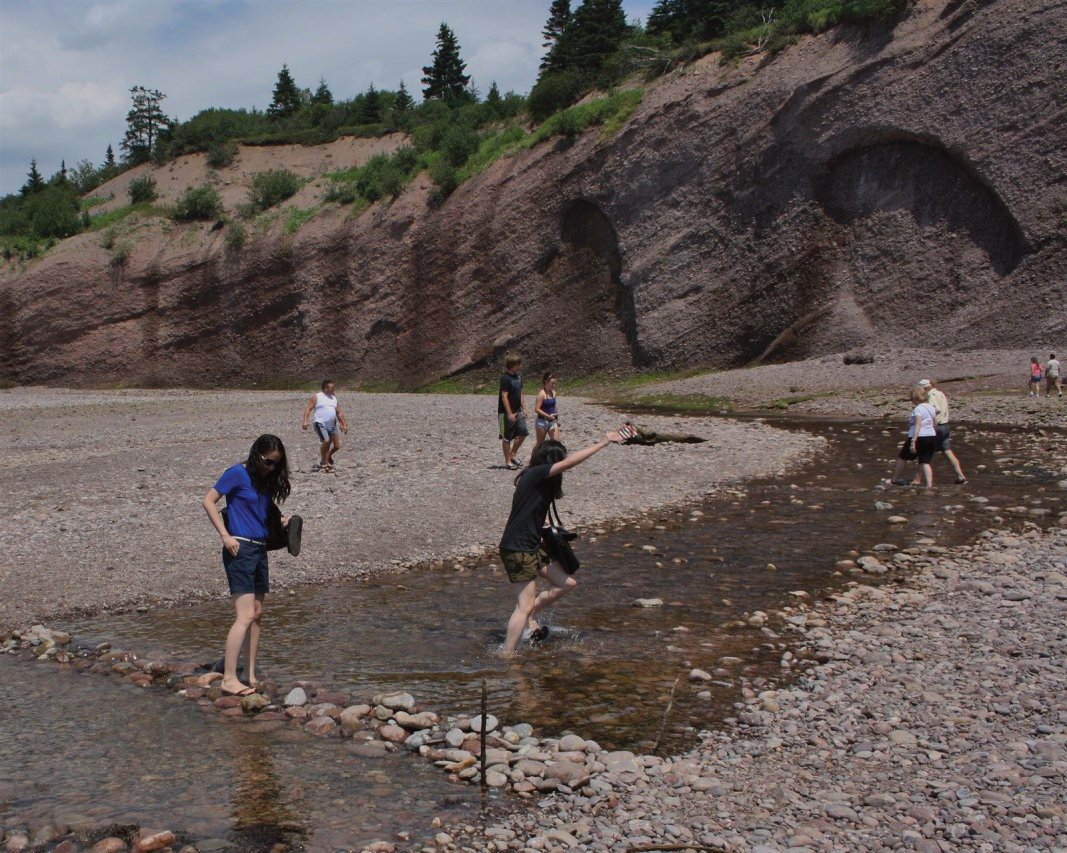 I took a small group out to St. Martins and the Fundy Trail from Carnival Glory today. The weather was beautiful, sunny and warm. The tide was at its lowest so we explored the Sea Caves and walked way out on the Ocean floor. out 500 feet or so, clear out around the Monkey Face point to the huge cave in the sheltered cove. 
The tide had turned while we walked out and was coming in, covering the path out with fresh, cold, Bay of Fundy water as it swelled in around the rocks, regaining the beach! We made a quick retreat, making our way back to dry land with the Bay lapping at our ankles, up over the rocky ocean floor, back toward the caves! No worries we had lots of time, but I made sure to warn unsuspecting visitors the tide was coming in! My party was surprised how fast the water surged once the tide turned, it was fun and exciting and we only got our toes wet!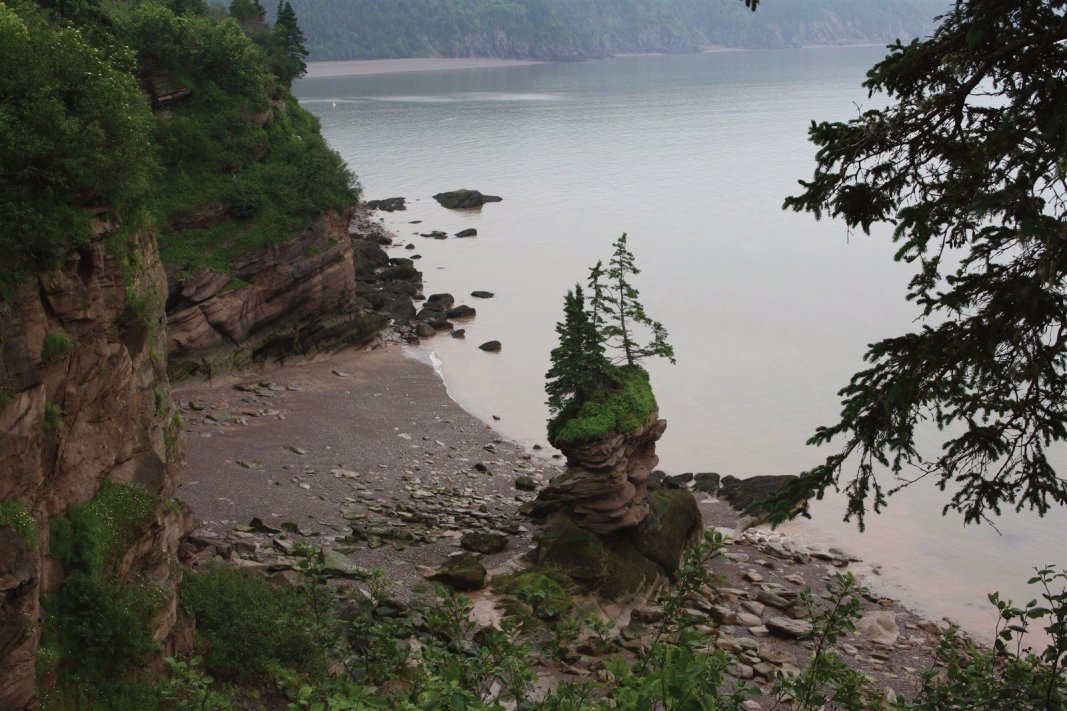 We moved on to the Fundy Trail and stopped to get a picture of the Flower Pot Rock at the P1 Look-off point. The strong tidal waters carve these stone formations all along the Fundy Coast. This one stands silent and beautiful, a testament to the power of wind and sea. Soon the tides will encircle it completely, making it a tiny beautiful island!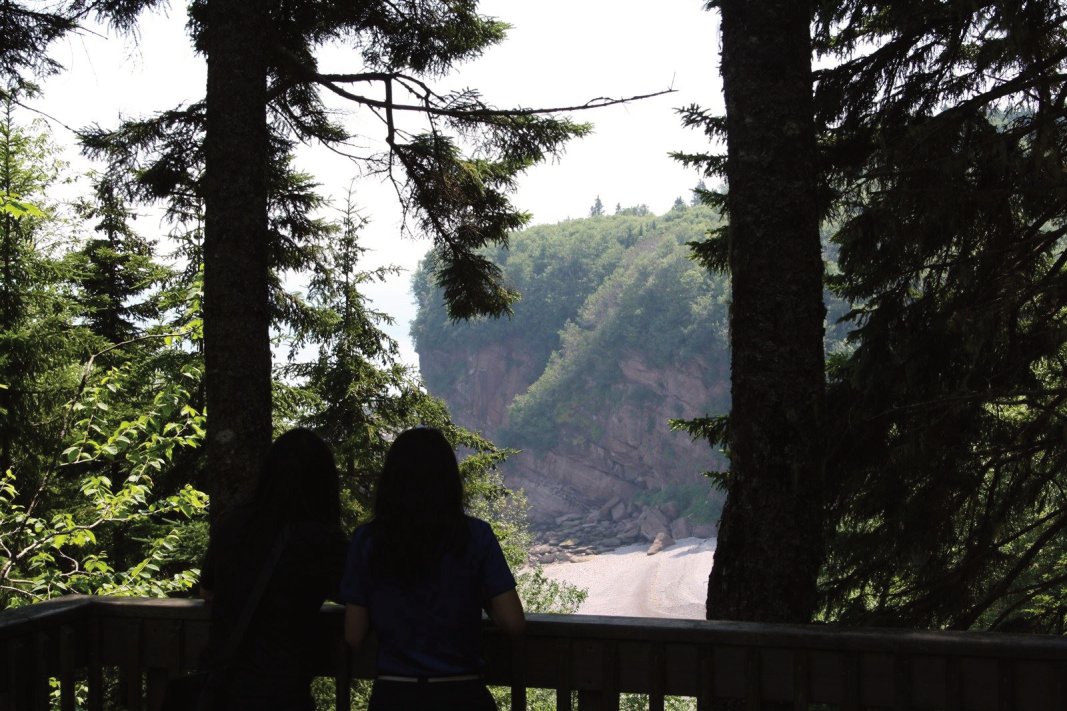 We explored the Fundy Coastline in all its magnificence. A cool sea breeze came up taking the weight of the hot summer day away. The sea haze was light and didn't obscure the view.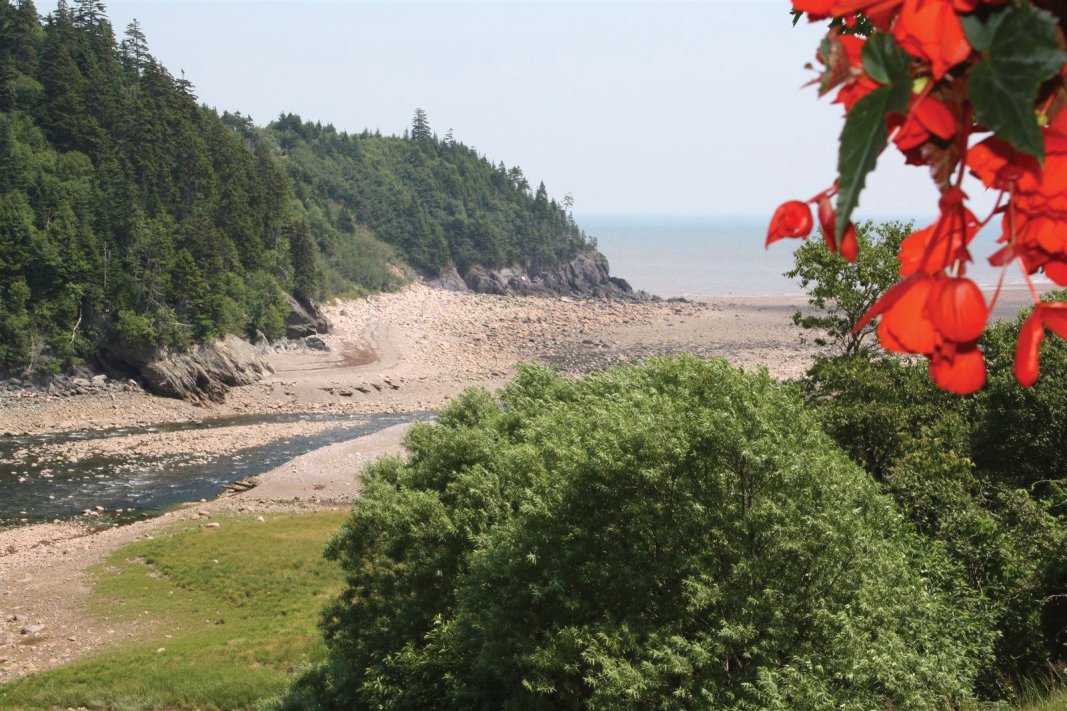 We stopped at the Fundy Trail Interpretation Center to take in the view, got a few snacks before moving on to other adventures.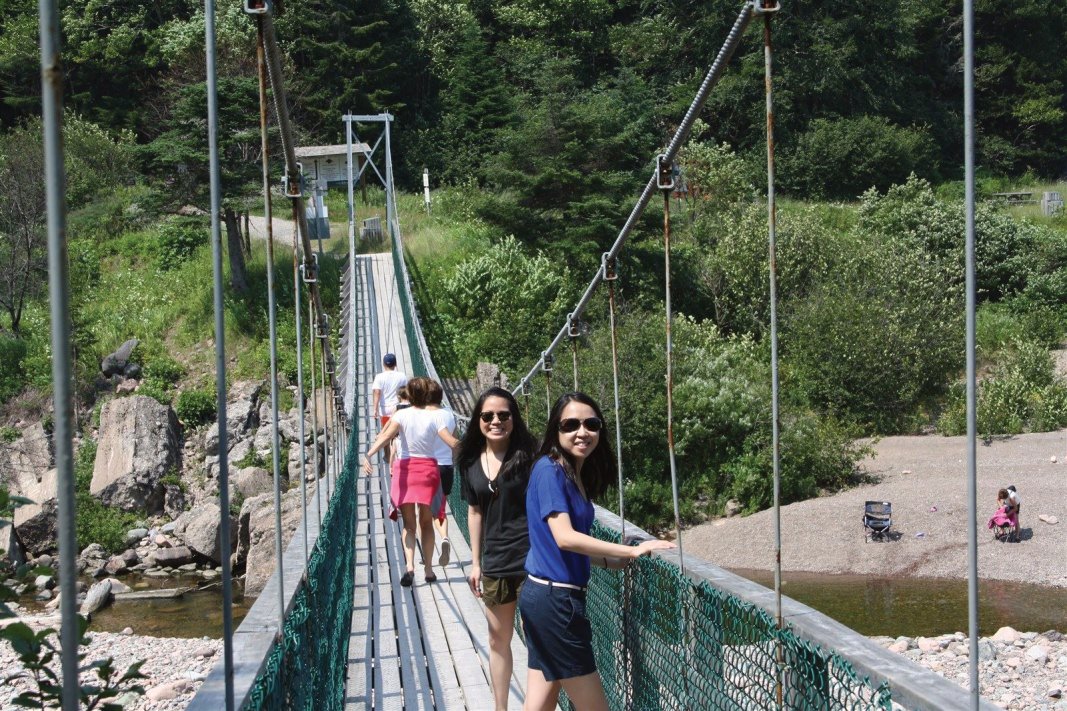 The Suspension Foot Bridge over Big Salmon River left us hanging...around this beautiful clear river. You can tell by the smiles, we had a great time exploring the Fundy Trail.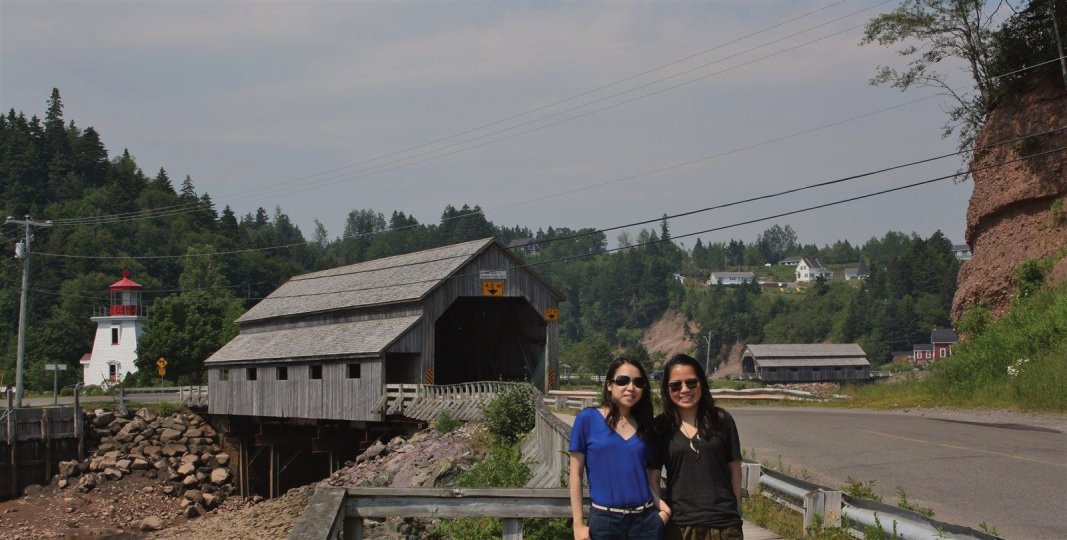 We returned to St Martins to check out the Covered Bridges and the historic lighthouse, one of the oldest in Canada now used as the town Tourist Information Office.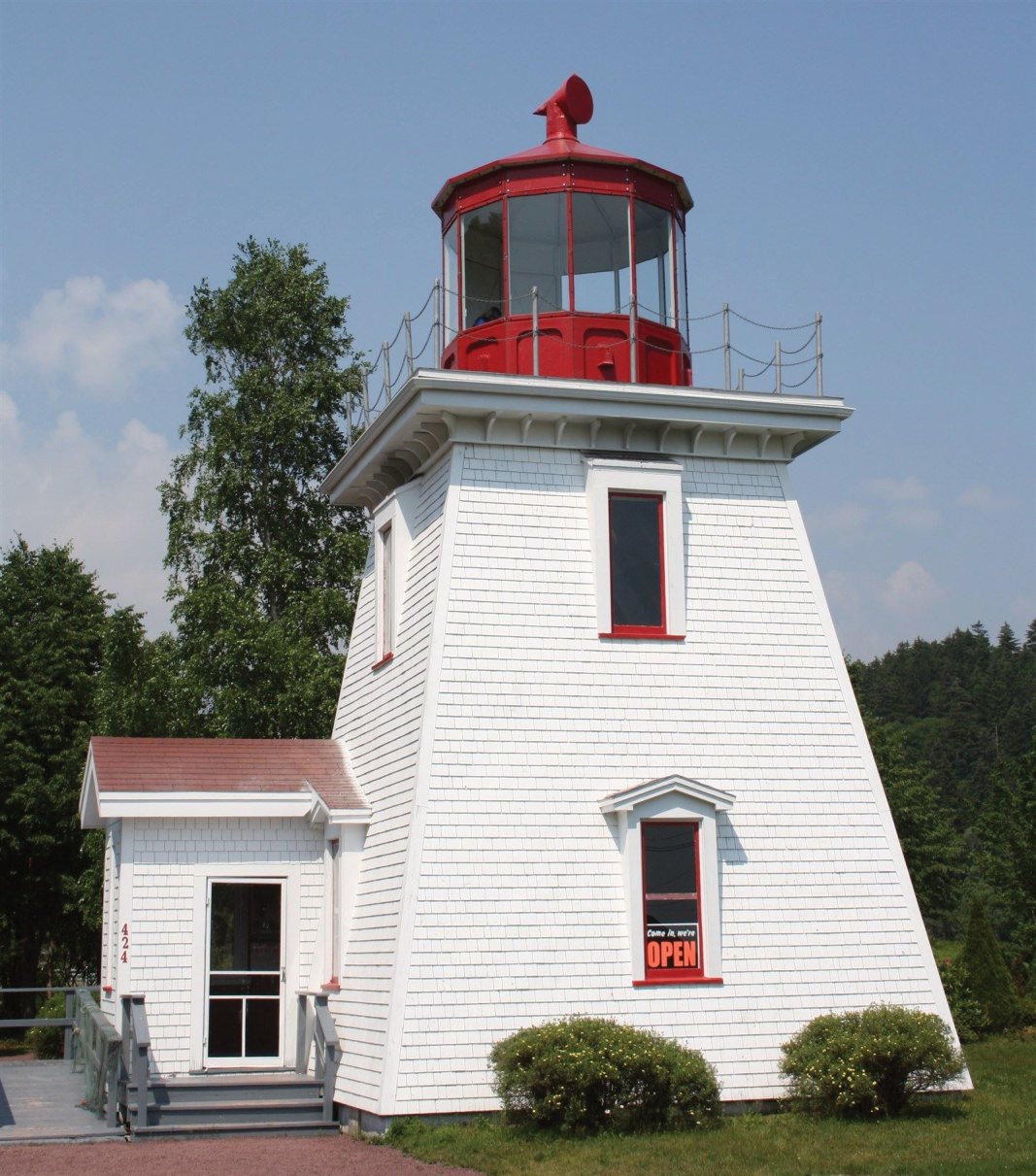 Rescued from destruction when the automated lighthouse was erected at West Quaco Point, this reminder of our Maritime past stands guard now near the heart of the harbour. Open to the public, you can climb clear to the top!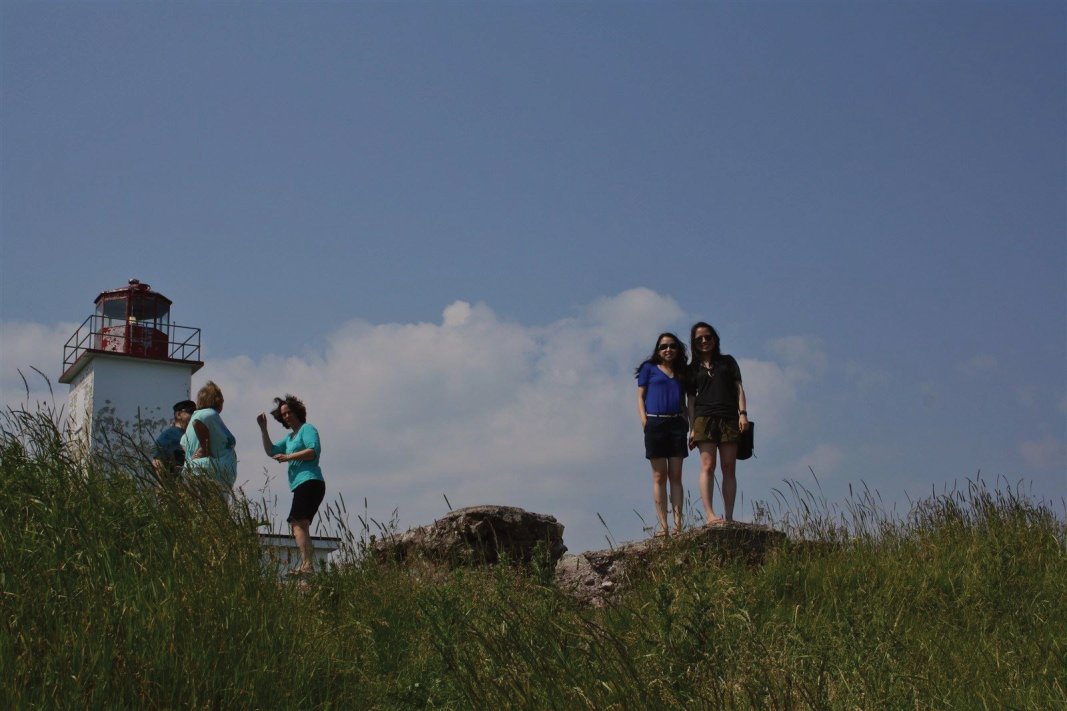 Of course we had to go see the "new" lighthouse at West Quaco Point. Here the soft cool ocean breeze blows away all your concerns as you view the Bay of Fundy.
















All in all it was a beautiful day on the beautiful Bay of Fundy. Thanks to Lynn & Kathy from Montreal, Quebec, Canada, I know you enjoyed your day touring Saint John, St Martins and the Fundy Trail as much as I did! Thanks for coming out to play in Saint John today!




Categories: Tourist Sites

0

/